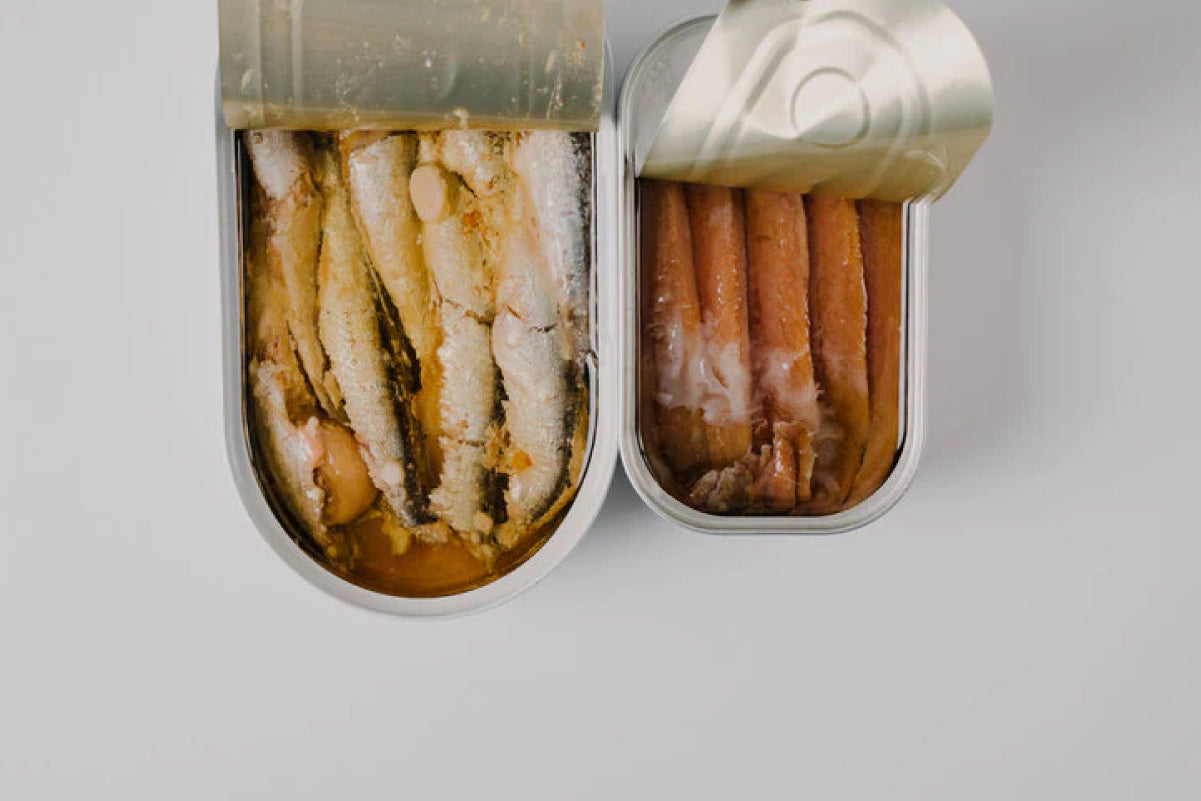 The Olasagasti story begins at the end of the 19th century when Nonno Salvatore Orlando left his home in Sicily and set foot on the shores of Getaria in Gipuzkoa, Spain. He tied the knot with a Basque woman, Simona Olasagasti eventually having six children.
The Orlando family are devoted to the traditional and artisan ways of producing and preserving artisanal Olasagasti anchovies and tuna since the 1920s thanks to Nonno Salvatore's father, one of the Italian pioneers who introduced the long-standing salting techniques on the Cantabrian coast. Their catch commences during the prime time of the fishing season (late March until early June) where they send small fishing boats out into the Cantabrian Sea near San Sebastian.
Conservas Olasagasti's Cantabrian Anchovies are arguably the best anchovy in the world, even Gourmet Traveller rated it top five of the best.
Peel back the lid to face an intense savoury aroma, balanced by sweet and saltiness as you take your first bite. Each hand filleted fish delivers an umami bomb of vegemite-y flavour that stays long on the palate. The best part? These plump and juicy bites are soaked in olive oil. What dreams are made of, really. Serve these to the haters and watch them come around. MSC (Marine Stewardship Council) Certified.
Image by Kelsey Zaffaridis 
Image by Secco Fine Foods

"We still prepare them with care, following tradition, being so precise you'd think our grandfather, Salvatore was peering over our shoulder. If you have tried them, then you'll know: he would have been very proud".
- Matteo Orlando, owner of Conservas Olasagasti. 

A hero in quality anchovies.

Let's dive into some anchovy and tuna education.

What's the Difference Between Sardines and Anchovies?
Sardines and anchovies are two completely different fish. Sardines, also referred to as pilchards, are a group of small, oily fish that were once found in great abundance around the island of Sardinia in the Mediterranean.  Anchovies are also small, oily fish commonly found in the Mediterranean, as well as further north near Scandinavia. 

Why Cantabrian Anchovies Are the Best Anchovies?
Cantabrian Anchovies (Engraulis encrasicolus) are the most appreciated and renowned anchovies worldwide for their meatiness, smooth texture and intense flavour. This premium anchovy is caught only in the Bay of Biscay and follows ancestral techniques for its preparation. 
 
Why is the MSC Blue Fish Tick so Important?
Through Mercato's Procurement Guidelines, premium products are sourced through European and Australian producers like Conservas Olasagasti who encompass an authentic history and philosophy, implement sustainable and ethical practices and offer products of excellence.
Image by Secco Fine Foods