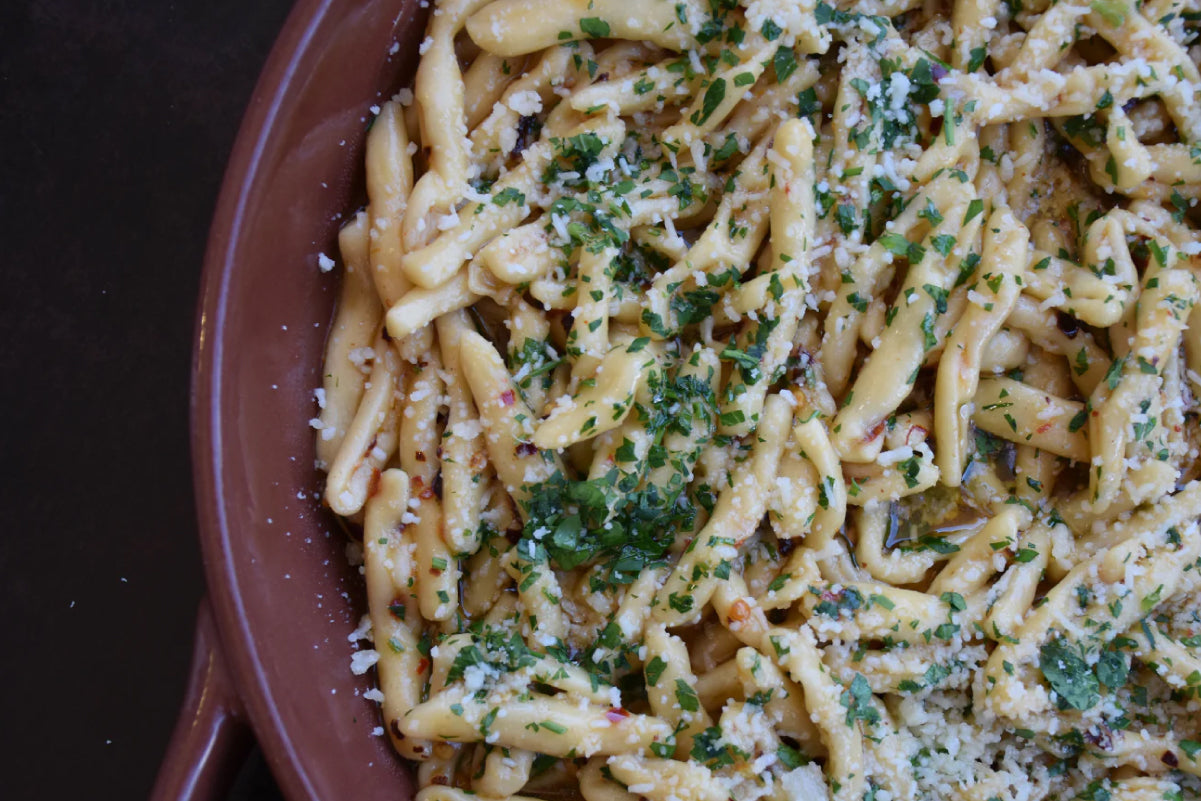 Pasta All'olio by Chef Nick Bergin
Ingredients
500gm Good Quality Fusilli
200ml Rio Vista Garlic Pressed Olive Oil
2 Teaspoons Dried chilli flakes
Half bunch Finally chopped Parlsey
250gm Grated Parmigiano Reggiano
1 Lemon Juiced
Sea Salt
Method
Bring a pot of water to the water and season with salt.
Following directions on your pasta packet for cooking times.
Once Fusilli is a couple of minutes away from being cooked heat a pan with the Rio Vista Garlic Pressed Olive Oil. Once warm add in the chilli and fry until fragrant.
Once cooked, strain your pasta reserving a couple of tablespoons of the pasta water. Add the pasta and the reserved water to the oil and chilli.
Bring to the boil and reduce the water. Once water is reduced turn the pan off and add in the parsley, and a pinch of the reggiano and your lemon juice. Check for seasoning and serve.
Top each serving of pasta with the remaining reggiano and enjoy.