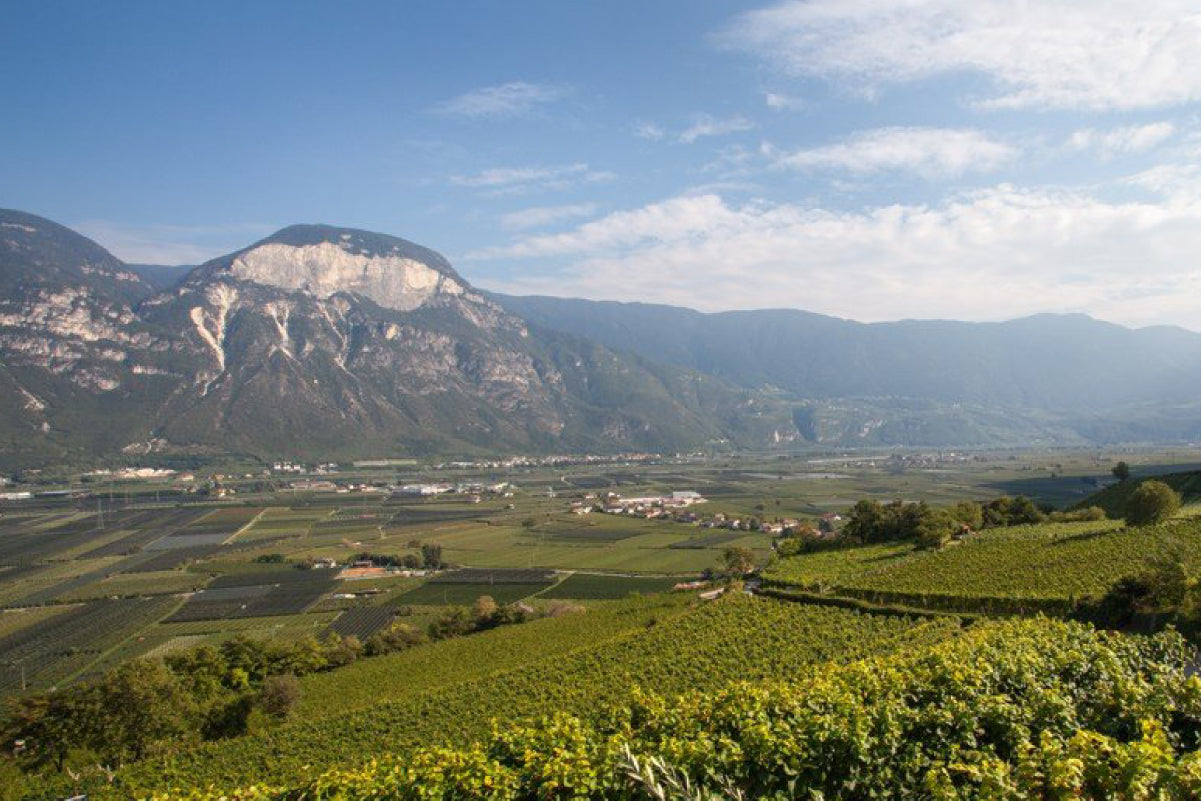 Bolzano, Alto Adige

Perched amongst 160 hectares of pristine vineyards sits the award-winning historical heritage and modern elegance structure of our beloved producer, Nals Margreid. 

A winery that stretches back to 1932 established by Alois Busetti with his modest group of wine growers in the alpine area of Sudtirol on the border of Italy and Switzerland. Their humble intentions were to collectively produce the finest, high-altitude wines from their nutritious fruits which had been harvested by hand over several generations especially when Nals and the Margreid-Entiklar Winery integrated in 1985. 

Their extraordinary wines derive from their utmost respect for nature and careful observation and analysis on their diverse variety of terroir. This is all thanks to Nals' mountainous geographical location. The belief here is that each wine acts as an ambassador of the vineyard in which they were raised in. As you can tell, their immaculate location is one of their most valuable resources and a continual source of inspiration in the creation of their wines. 



Nals Margreid Winery Behind the Scenes.
"Declared Italy's best white wine by Italian wine guide, Gambero Rosso".



Some are calling it the white wine of the century. The 
2020 Nals Margreid Pinot Grigio Hill
is jam-packed with energy and the clear expression of its terroir. A vivacious, deep yellow Pinot Grigio that is clean and crisp with hints of grapefruit, dried apricot and herbs with well-defined acidity and minerality undertones to finish.

After hand harvesting, the must (squeezed grape juice) is fermented in stainless steel tanks for almost three weeks. Before bottling, the wine is aged on the lees (remaining yeast particles) for another five months to enhance its textures and flavours. 

Pair with: Mediterranean seafood dishes like Whipped Salted Cod. 
Today, Nals Margreid is the leading producer in the zone across 14 regions from Nals in the Adige Valley and Margreid in South Tyrol's south. A winery that thrives off combining innovation with tradition and expression; hallmarks that contribute to producing world-class wines. 
Image by Nals Margreid Winery