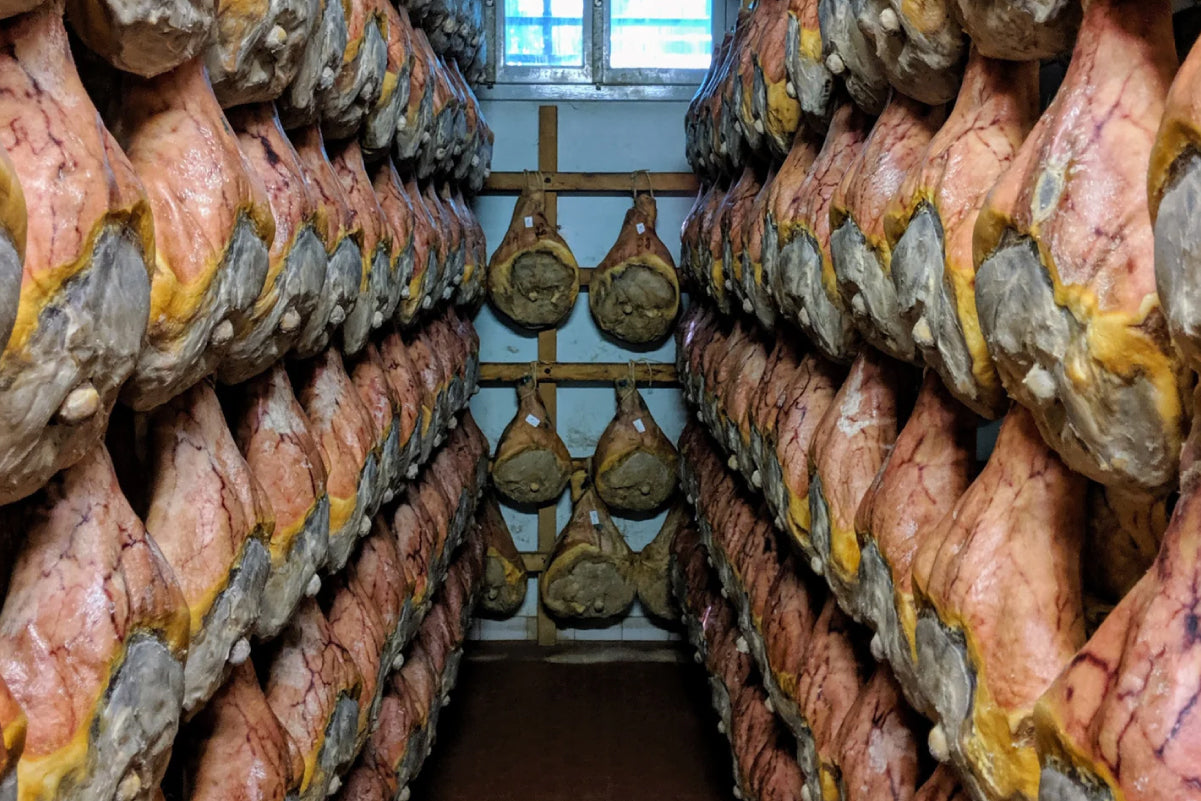 Italians take their food seriously, really seriously. In the 1900s, Italian gastronomy increased in popularity and unfortunately, imitation products of Italian staple foods (e.g. cheese, smallgoods, olive oil, etc) started and were disguised as high-quality. To protect the sacred cuisine, Italy and the European Union formed strict legal regulations to influence producers to concentrate on tradition and quality. The system can be confusing, so let's navigate these terms. 

DOP / PDO

Denominazione d'origine Protetta / Protected Designation of Origin

The DOP / PDO (they mean the same, to be extra confusing) status confirms that the product is made, processed and packaged in a particular area that contributes to its quality. The ingredients must all come from that area and the product must be made in accordance with traditional production methods.

In some cases, the region can be as small as several villages. It is important to keep in mind that DOP status will be printed on the label for genuine products. DOP Basil is from Genoa in Liguria and is grown using traditional techniques within a very small area. Non-DOP basil can also come from Genoa, it may be grown in a different way or possibly across the street from where the regional boundary falls.

Examples
DOP San Manzano Tomatoes: a variety of tomato renowned for it's depth of flavour and ability to create rich sauces. This DOP product are only grown in the volcanic soil surrounding Mt. Vesuvius in Campania. Once you taste the difference, you will understand why these tomatoes are so coveted.


DOP Prosciutto di Parma: must be made in Parma from pigs raised in Parma. This type of prosciutto has a distinct flavour due to the specific pig diet they are reared on as well as the traditional curing techniques, style of aging and cuts used.  
IPG / PGI
Indicazione Geografica Protetta / Protected Geographical Indication

The IGP/PGI status is a step down from the DOP classification, that showcases the true quality and reputation of the product linked to the area it is made, processed and packaged in. The status stipulates the production must be within a specific geographical area using traditional techniques. The ingredients sourced can be from outside the region.  
Examples
Siena Panforte IGP: a traditional Christmas fruit cake from Siena in Tuscany, sweet and densely packed with honey, fruit and nuts. It must be made in Siena using a traditional recipe, yet the ingredients can be sourced other than the region.  
STG / TSG 
Specialita Tradizione Grananita / Traditional Specialities Guaranteed

This classification is used to provide protection for the particular character of a food. The food must be of a specific character or made using traditional methods. The classification refers to how the product is made rather than from where or what. There are only two products classified as this: Pizza Napoletana and Mozzarella Cheese.