MEET THE TEAM
Our past achievements and where we endeavour to go would not be possible without our incredibly devoted and passionate team at Mercato. We introduce you to those who day in, day out strive to bring their knowledge and experience to the table, look for ways to constantly improve, and providegreat ambience and serve to surpass our guests' expectations.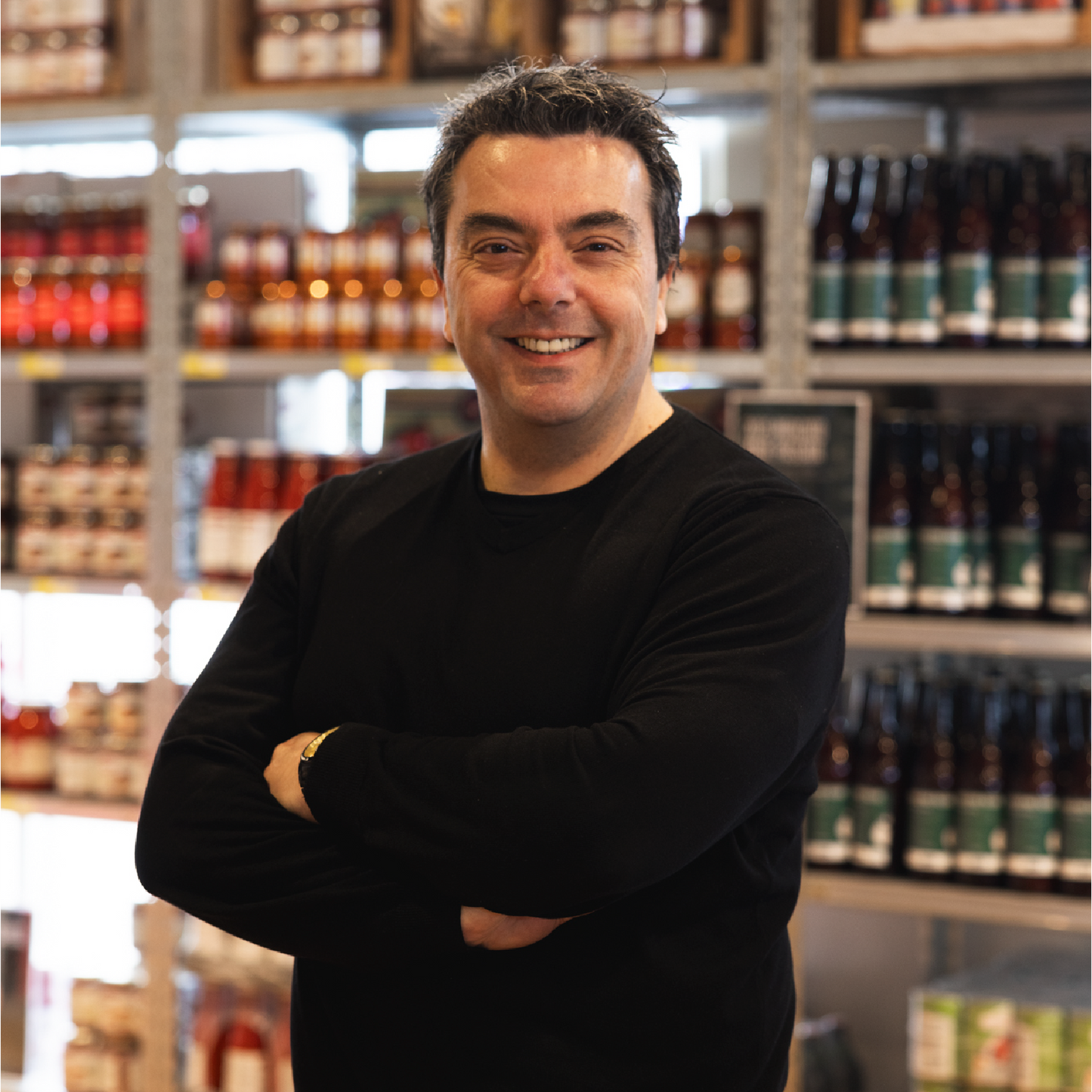 JOHN CAPORASO - MANAGING DIRECTOR
The face behind it all, Mercato's managing director and forward thinker, John Caporaso. John was born into the family business and from a young age would work at the store with his sister, Angela and former owners and parents, Imma and Mario. After 10 years in the construction industry and many accolades, it was time for a change.
With passion for Italian food, wine and culture, Johnny took complete ownership of the business in 1999 with many aspirations ahead. Today, John ensures operations are running at their maximum potential whilst always eager to connect with new producers whose values and vision align with ours. Ambitious and a real go-getter, John influences the team to think outside the box and push boundaries, living by Nike's slogan "just do it".
When he's not highlighting the importance of and commitment to our "just cause", he is more than likely sipping on a Marolo Grappa with his friends at the bar.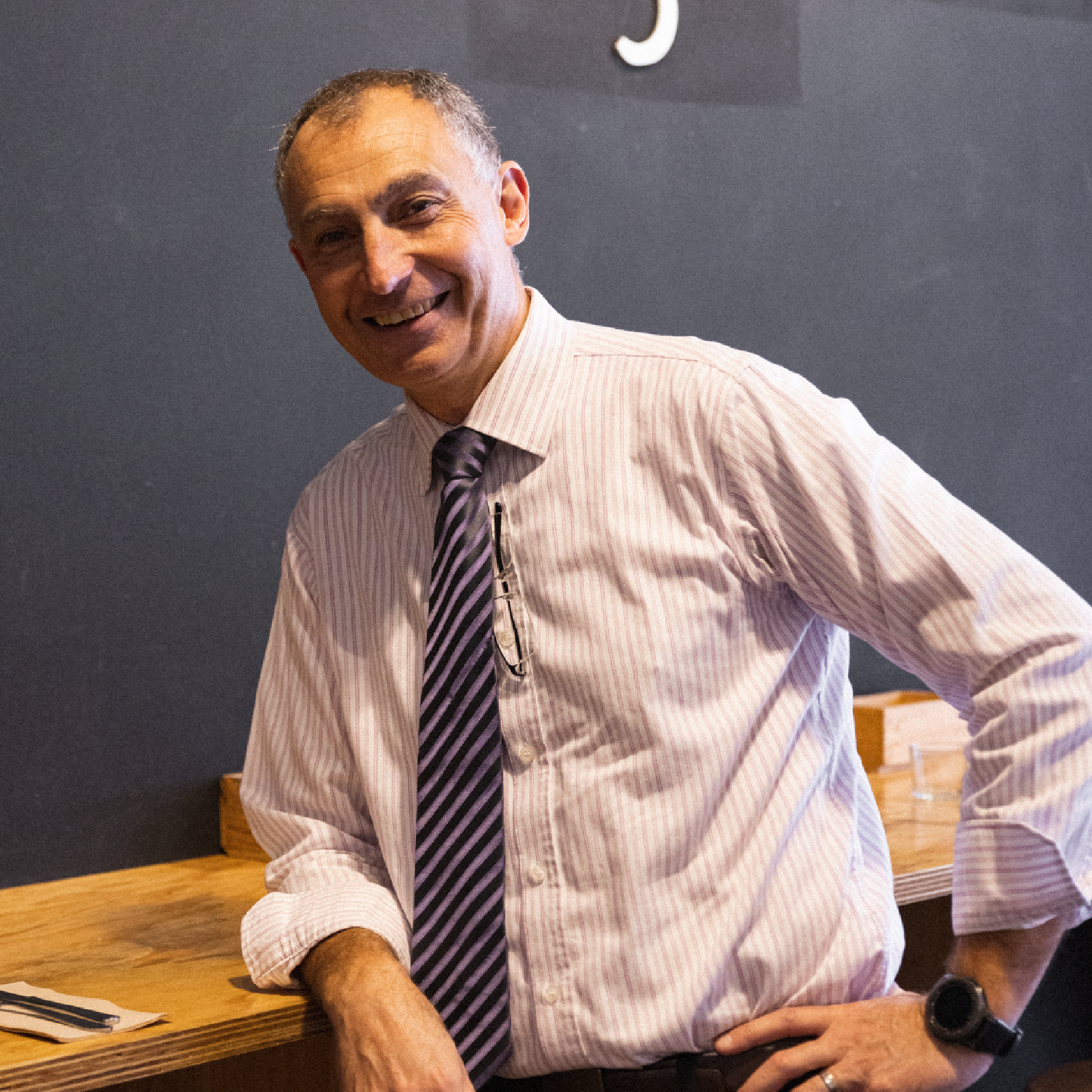 RICCARDO CERVIERI - GENERAL MANAGER
Riccardo is our our diligent and self-proclaimed "hilarious" General Manager. With over 20 years of experience in hospitality management across Italy, England and Australia, Riccardo oversees all operations of the business and is spearheading the next stage of the Mercato Movement. When he's not strategising or making us laugh from less than average jokes, you'll see Riccardo helping on the shop floor or charming his way through the day.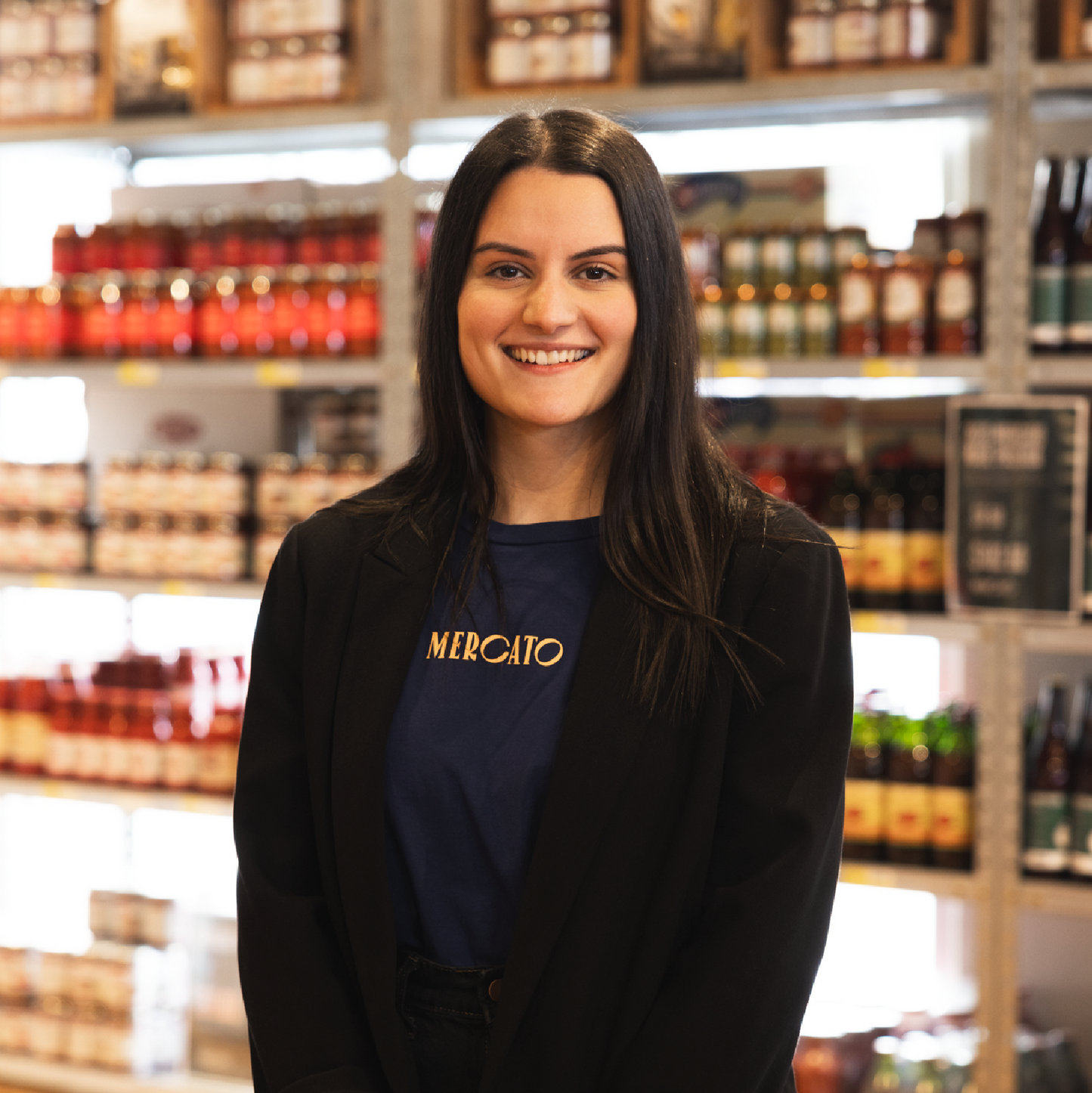 JULIA DE CORSO - HUMAN RESOURCES MANAGER
Presenting to you the woman who holds down the staff fortress, our vibrant Human Resources Manager, Julia. 'Julz' takes the greatest care of our staff right down to strategic planning, talent management and training and development, never failing to assist when needed. She's a sucker for fresh tuna salad, antipasto and Alberti Strega chocolates.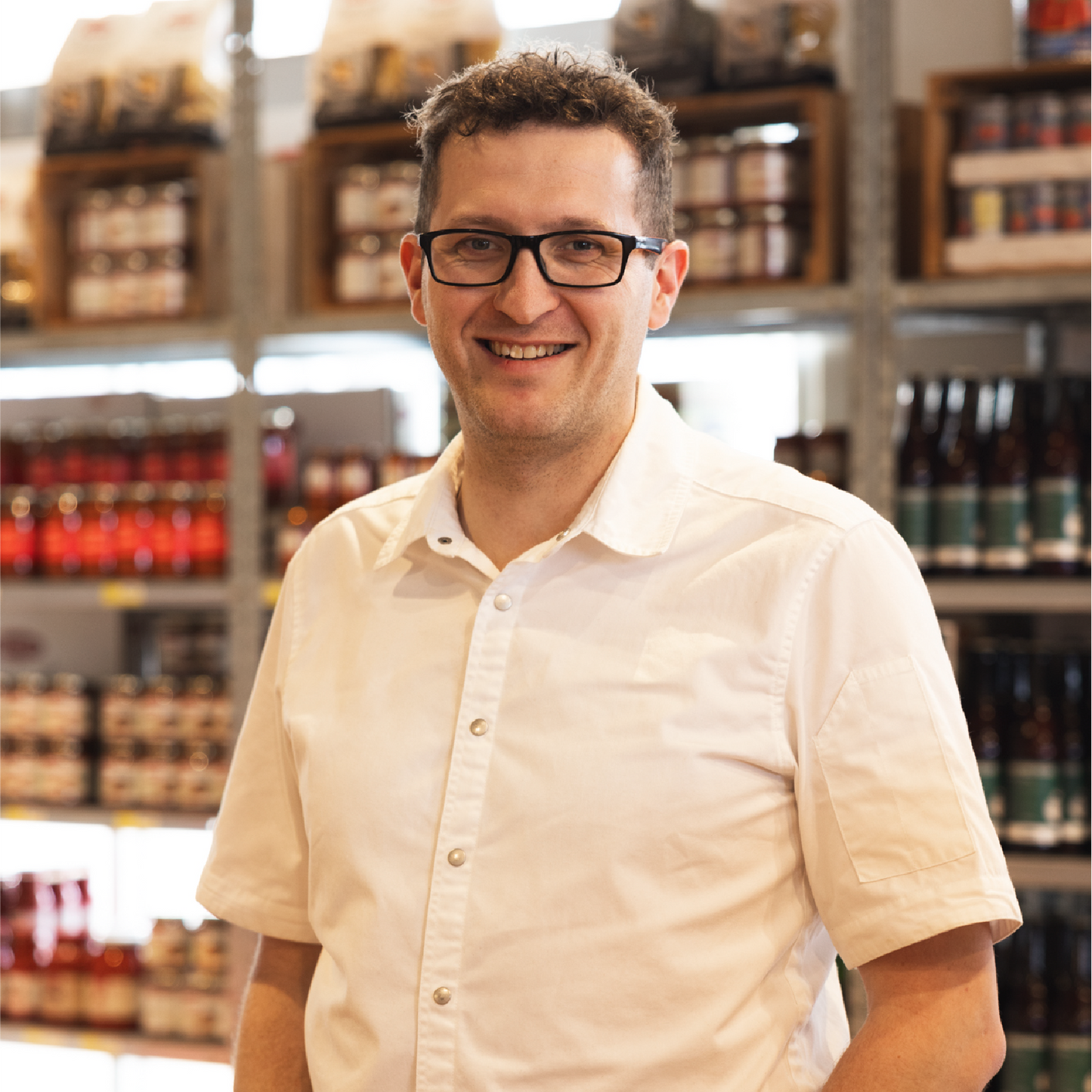 NICK BERGIN - HEAD CHEF
Introducing the heart of Bar Mercato, our innovative Head Chef, Nick. Serving new creations and classics at Mercato for over 5 years, Nick is immersed in Italian cuisine and inspired by the different regions that make it special. Having worked alongside some of Australia's best chefs, Nick has a wealth of experience and a sixth sense for pairing exciting flavours. He also slings jokes around like its pizza dough, so you know it's always a good time when he is around.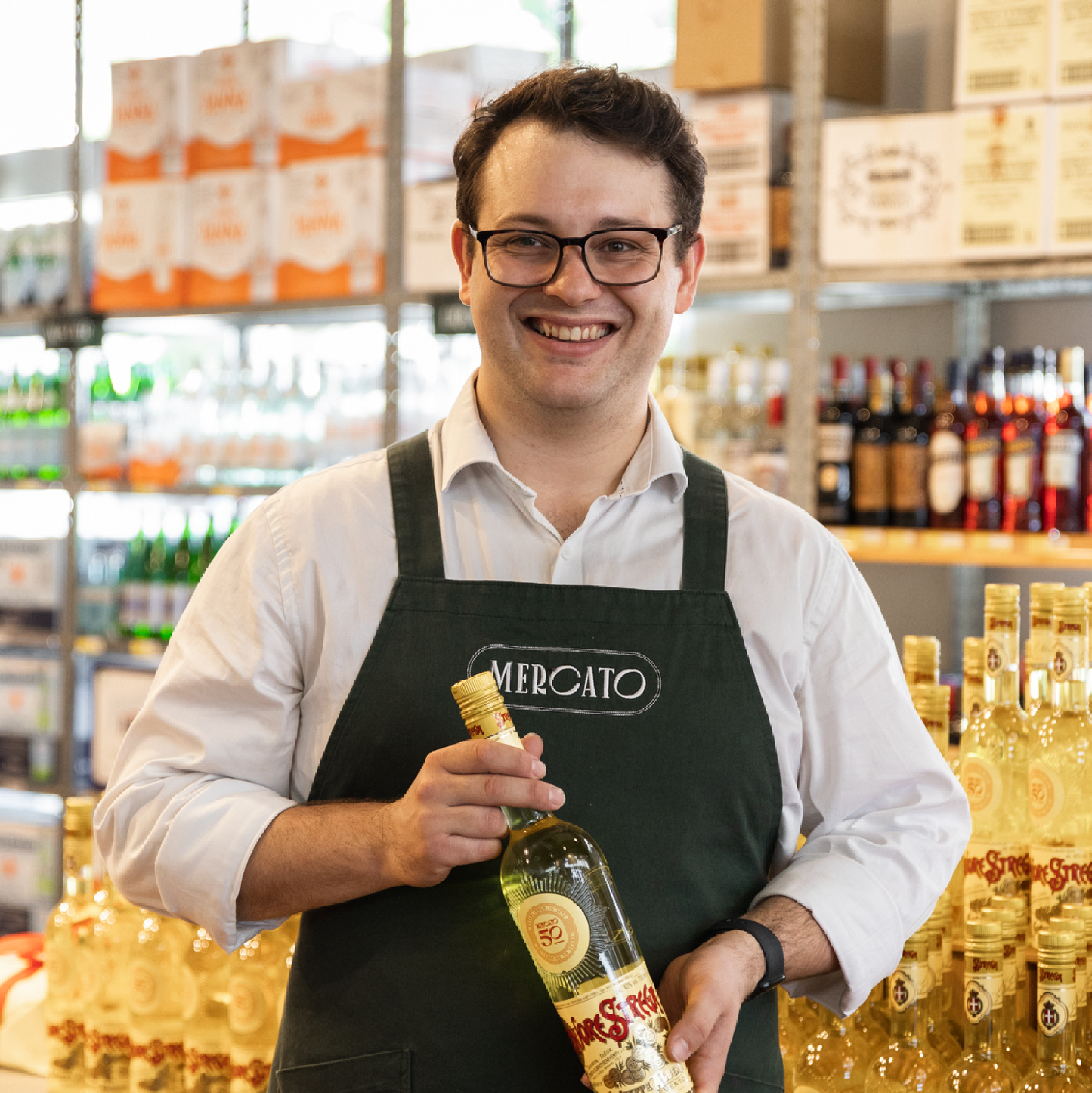 KIERAN NOELL - WINE & RETAIL MANAGER
Introducing Kieran, Mercato's customer driven and 'banterous' Sales Manager who leads our front line and takes good care of our people (you). Kieran comes with substantial retail and hospitality experience from the renowned Penfolds Estate, Crafers Hotel and Mitolo Wines. He now shares the same love for his wine domain (aka baby) here at Mercato, ask him about any bottle of wine, I dare you. This man loves a hit on the green with his mates, and of course, a good chat on the shop floor with our customers.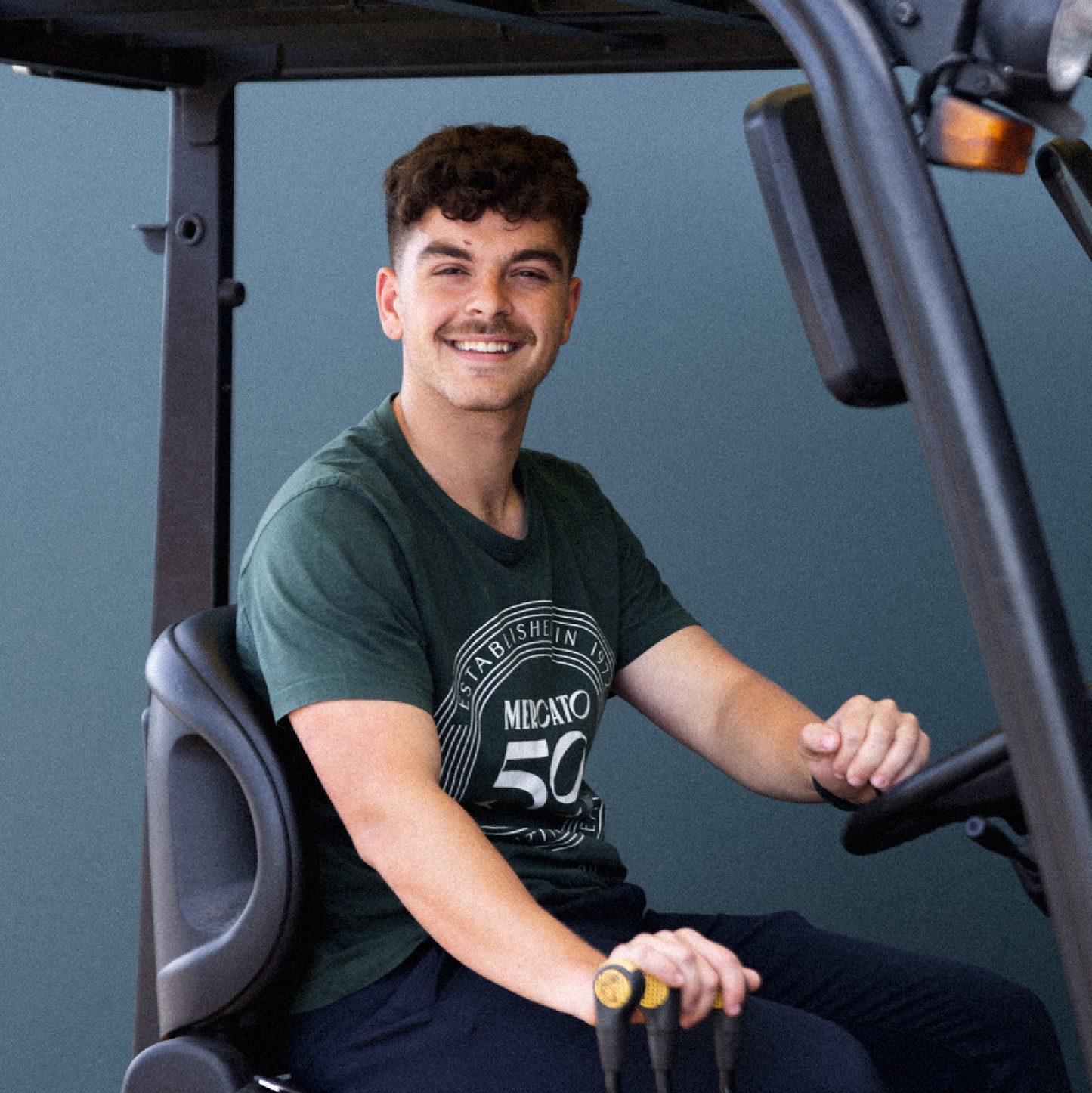 MASSIMO CAPORASO - STORES MANAGER
With a double degree in forklifting and quality product identification, this is Massimo, our Warehouse Manager. Possessing years of experience in stock management and happenings around Mercato, Mass leads the stores team by liaising with suppliers, organising online orders and managing all the goods that you love. Providing a laugh to the room and a moustache his grandfather is proud of, you might catch him merchandising the shop floor or outside putting on a reversing clinic.