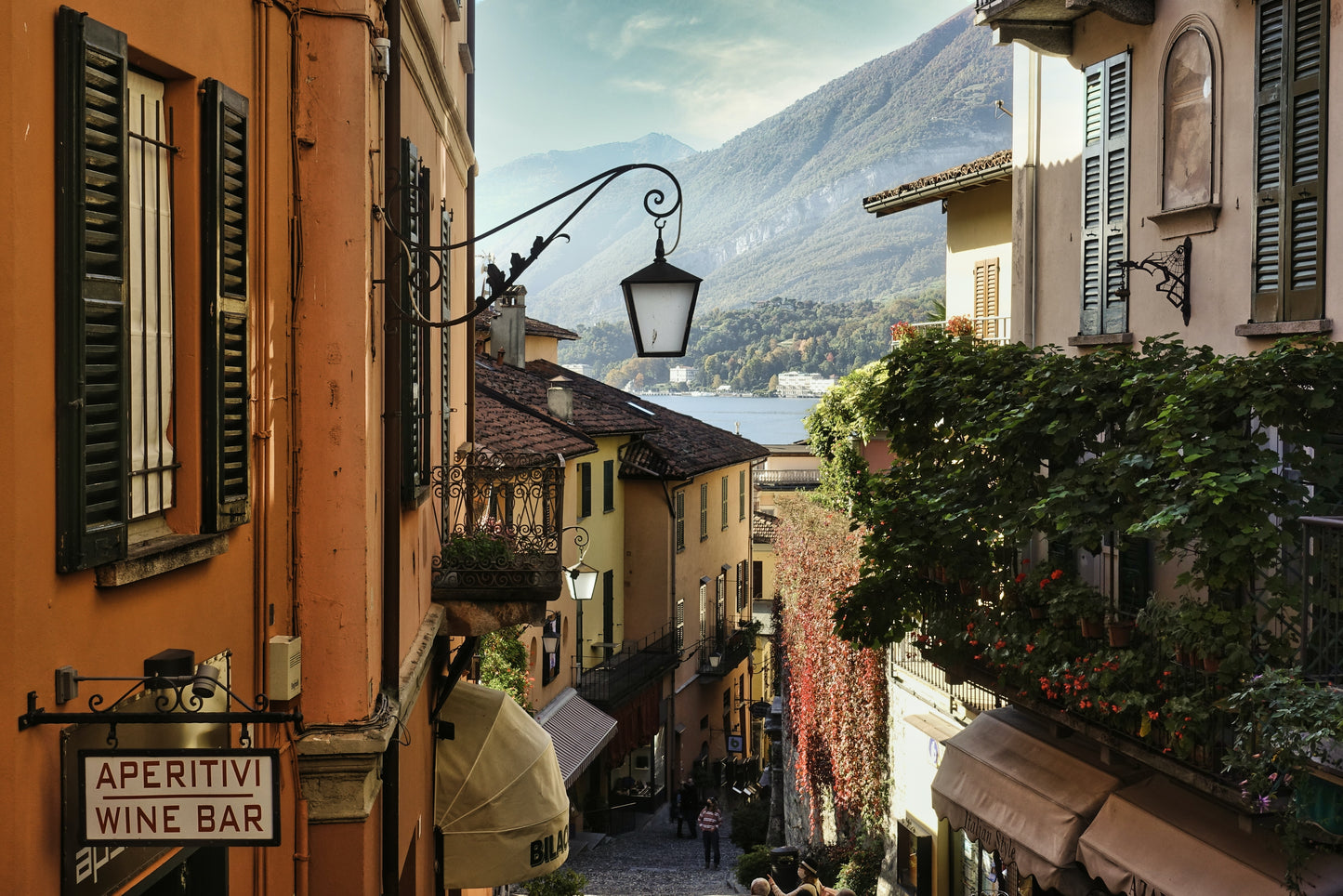 A drink and a snack before the evening meal isn't just something Italians 'like to do', it is a long established tradition which has spread across the globe. Taken in the late afternoon, anywhere from 4pm to 8pm, it can be done any day of the week and is a moment of relaxation after the days work. Leaning at the bar or seated on the terrace, a drink and a gourmet bite is the way to end the day. The drinks don't need to be alcoholic (but usually are) and the food isn't meant to replace the dinner meal (but sometimes does!)
Photo by Gabriella Clare Marino on Unsplash
In Australia it's turned into 'Happy Hour' – but definitely not in Italy, where it's more of a ritual and an important part of the dusk hours where drinks cost the same but there's likely going to be a special deal on food!
Photo by Miti on Unsplash
Aperitivo is tweaked slightly depending on the location. A local bar will see you enjoy a simple drink like a beer or affordable Prosecco. The snacks will be unassuming and simple: chips or olives. Wine bars will highlight cheese and charcuterie as a side to your wine Aperitivo (by the glass or bottle!) A trendy lounge will serve up a cocktail and provide finger food, made in the kitchen onsite – you'll need to dress up a little for this one! Some bars provide full buffet spreads of finger foods and small plates as well as a large range of traditional cocktails, craft beers and low alcoholic spritz's.
Photo by Marissa Grootes on Unsplash

A DRINK FOR THE AGES

The Big Hitters

Let me nerd out for a minute here, because I love the etymology of the term "aperitif": it is defined from the Latin "aperitivus" ("that opens"). Meaning it's a drink (and a little snack) capable, or with the purpose of, "opening" the stomach and preparing the palate for dinner by stimulating the sensation of hunger.
Photo by Daniel Hansen on Unsplash
Originating in 1786 in Turin, Italian distiller Antonio Benedetto Carpano developed what would become Vermouth. It became the fashionable drink to enjoy after work with friends. Later on the idea of a light snack was added – genius in my opinion. Wine producers Martini and Rossi then created the Martini Bianco (a vermouth based Moscato). Then the Americano (Milano Torino) was born: 1/2 of Bitter and 1/2 of Vermouth. 
Milan, ever ahead of the game, wanted to reinvent the hot new Aperitif drink. Ausano Ramazzotti created a liqueur aperitif – something seen as more fashionable than the current wine edition. This was the roots of Amaro Ramazzotti which included an infusion of 33 herbs, roots and spices.
Florence added their famous Negroni as the drink of choice for an Aperitif as all the Florentines wanted to drink 'whatever Count Negroni was drinking': 3/8 of Gin, 3/8 of Red Bitter and 2/8 of Red Vermouth. 
Gaspari Campari added to the mix with the unique bitter taste of his Campari liqueur, originating in Piedmont but made famous in Milan. This gave rise to the Garibaldi Cocktail: 3/10 of Campari, 7/10 of orange juice, some ice and a slice of orange. 
The Aperol Spritz has become somewhat of the poster child for the Aperitif in Italy and overseas, with it's gorgeous and vibrant sunset colour making it the perfect end to the day. The Aperol house was founded in Padua in 1919 and changed the game for both Aperitivo and the advertisement of alcoholic drinks worldwide: 1/3 of Aperol Campari, 1/3 Prosecco, 1/3 Soda.
Photo by Taylor Simpson on Unsplash
If you're not up for the hard stuff, a SanBitter or Crodino is a perfectly acceptable Aperitif to enjoy at the end of the day with your crostini and mates. Crodino is a sophisticated, sparkling and non-alcoholic aperitif with a distinctive citrus and bittersweet taste – perfectly paired with a savoury snack…
BUT WAIT, THERE'S FOOD, TOO!
Savoury snacks, cold cuts, cheese and bread. Stomach lining at its best.
The Aperitivo snack is not designed to replace dinner. More so, like the beverage, it's to open you up and arouse the appetite for the evening meal which may not be until 8pm or later. Salty savoury snacks pair perfectly with the often slightly bitter Aperitif drinks.

Many Italian hot spots will provide a little food with your drink, or you can order (and pay for) extra. This can be anything from a few olives to a small cured meat and cheese platter all the way through to pizza and pasta.  What was originally meant to be a 'nibble' has become for some, mostly tourists, an opportunity to fill a plate from the buffet style sharing table of snacks and feast on these delicious bites. Students and tourists on a budget may partake in 'plate filling' but try to look around at what others are doing so as not to fall into the trap of being labeled as a turista incolto (uncultured tourist). Some bars and cafes will encourage you to eat a lot (because then you're also buying a lot of drinks) so just check out the vibe before you go in for the big dive. Generally one drink ordered = one plate of snacks. Also, at this time of day, bars can get packed with people drinking and eating, so once you order a drink (and then get access to the food) you'll be excepted to pay straight away.  
Photo by Nadja Oertlin on Unsplash
APERITIVO FRIDAY AT MERCATO

Mercato's commitment to the Aperitivo tradition has seen the birth of Aperitivo Friday's every Friday at Bar Mercato, bringing this wonderful tradition to Campbelltown for all to partake in.  Experience this authentic Italian ritual with a wine, beer, spritz or cocktail and some freshly made Italian fare, created on-site by head Chef Nick Bergin.

Join us at Bar Mercato every Friday from 4:30pm and experience a slice and a sip of Italy right here in Adelaide!
Prendiamo un aperitivo a Mercato! (Let's have an aperitif at Mercato!)
Sara Best
Traveller of Places, Lover of Wine, Eater of Food, Teller of Stories